●Economic Transformation; Improving Our Self-reliance
The University of Warith Al-Anbiyaa embraces the first international scientific conference hosted by the Al-Wareth Academy for Human Development and Strategic Studies.
An international scientific conference in cooperation with the Faculty of Administration and Economics at the University of Warith Al-Anbiyaa under the auspices of the General Secretariat of the Imam Hussainiya Shrine and in cooperation with the Al-Wareth Academy for Human Resources Development and Strategic Studies continues to complete special preparations. This first international scientific conference was held on 16/1/2021 under the title (Economic transformation from a rentier economy to a multi-resource economy) in the presence of elite professors of administration and economics at Iraqi universities and representatives of The Ministry of Higher Education and Scientific Research, as well as representatives of the Iraqi Sunni Council, academic figures and researchers.
On this day, the activities of the conference began with a dialogue session in which some issues and forms related to the conference's axes were reviewed and were reviewed with the help of the number of experiences and case studies of other countries to benefit from by hosting a group of scientific and academic bodies in the economic, administrative and financial field to look into this matter.
There were other research sessions on the hubs of the conference, and the researchers that reached the conference were involved in the discussion, where these researchers address the problem for which the conference was held and how to find solutions to get rid of the problem of reliance on one oil resource in financing the country's general budget.
The process of diagnosing this problem has been reached via studies and research and these indicators have been adopted by the Warith Academy for more than two years, and this conference was held for bringing such strategies for the purpose of not relying on the country's main budget on the on oil only in its revenues because oil has been affected by political crises and International situation and its negative impact on climate, and this impact is reflected on Iraq, and hence it poses a great danger to our country; its future and for generations to come. We hope that the efforts of this conference will be noticed by the Iraqi Government, the Ministry of Planning, and the Ministry of Finance for the purpose of relieving the budget of the Iraqi government from the oil economy and its removal from its crises.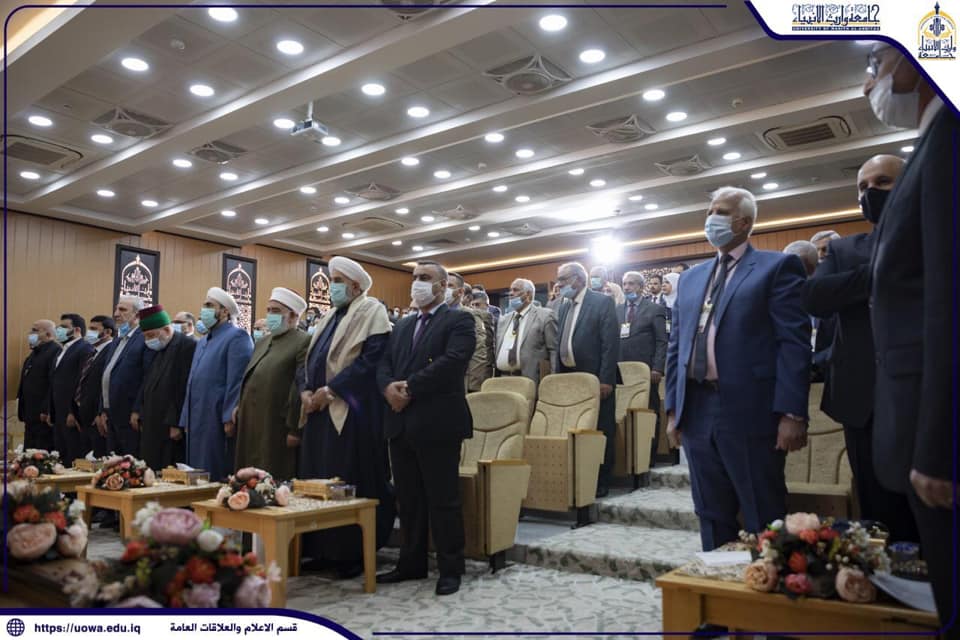 ●Meet the UOWA Sustainability Club
Ata ul Warith, a philanthropic team including students and staff from the university of Warith Al-Anbiyaa had their meeting with Mr. President of the University, Dr. Ibrahim Saeed Al-Hayawi, where they talked about their volunteer and societal work in detail, shared its goals and achievements with university's President. The newly appointed President of the university of Warith Al-Anbiyaa, Dr. Ibarhim expressed his great admiration for the volunteer team and praise their achievements, especially since these activities are mainly from the students and are done on a voluntary basis to help fellow university students and poor families in addition to other community activities.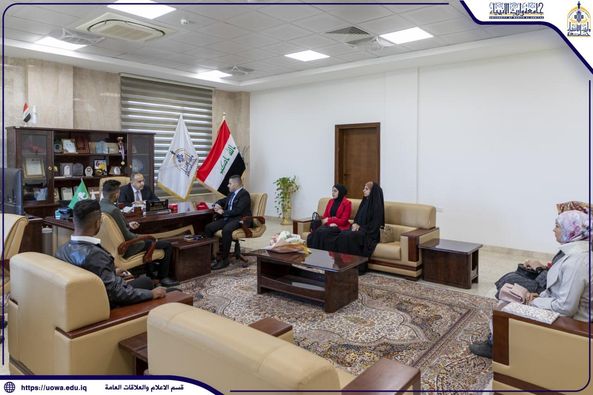 The university of Warith Al-Anbiyaa's esteemed philanthropic club aimed at developing a culture of help and cooperation among members of the society. The university of Warith Al-Anbiyaa's President affirmed them with the full and generous support and assistance to the volunteer team from the university of Warith Al-Anbiyaa as usual and requested all young people from the university of Warith Al-Anbiyaa to get involved in such activities.
●Financial Aid, Subsidies, and Scholarships
The University of Warith Al-Anbiyaa being a non-profit organization dedicates a large sum of its profits to supporting students in need. These students came from deprived backgrounds including several sectors, orphans students, children of martyrs, displaced families due to ongoing terrorism and invasion by ISIS, and deserving yet talented students who are not able to support their studies to name a few, as university deals scholarship matters on a case by case basis, these scholarships include a 100%, 50% and 10% tuition fee waiver with other subsidies (free transport and subsidized hostel for female students). The university of Warith Al-Anbiyaa has even launched its application for receiving scholarship applications for students from far-fetched remote areas who might not be able to apply on time in person or due to travel distance and the cost of traveling couldn't afford university visits. The information for this application can be found here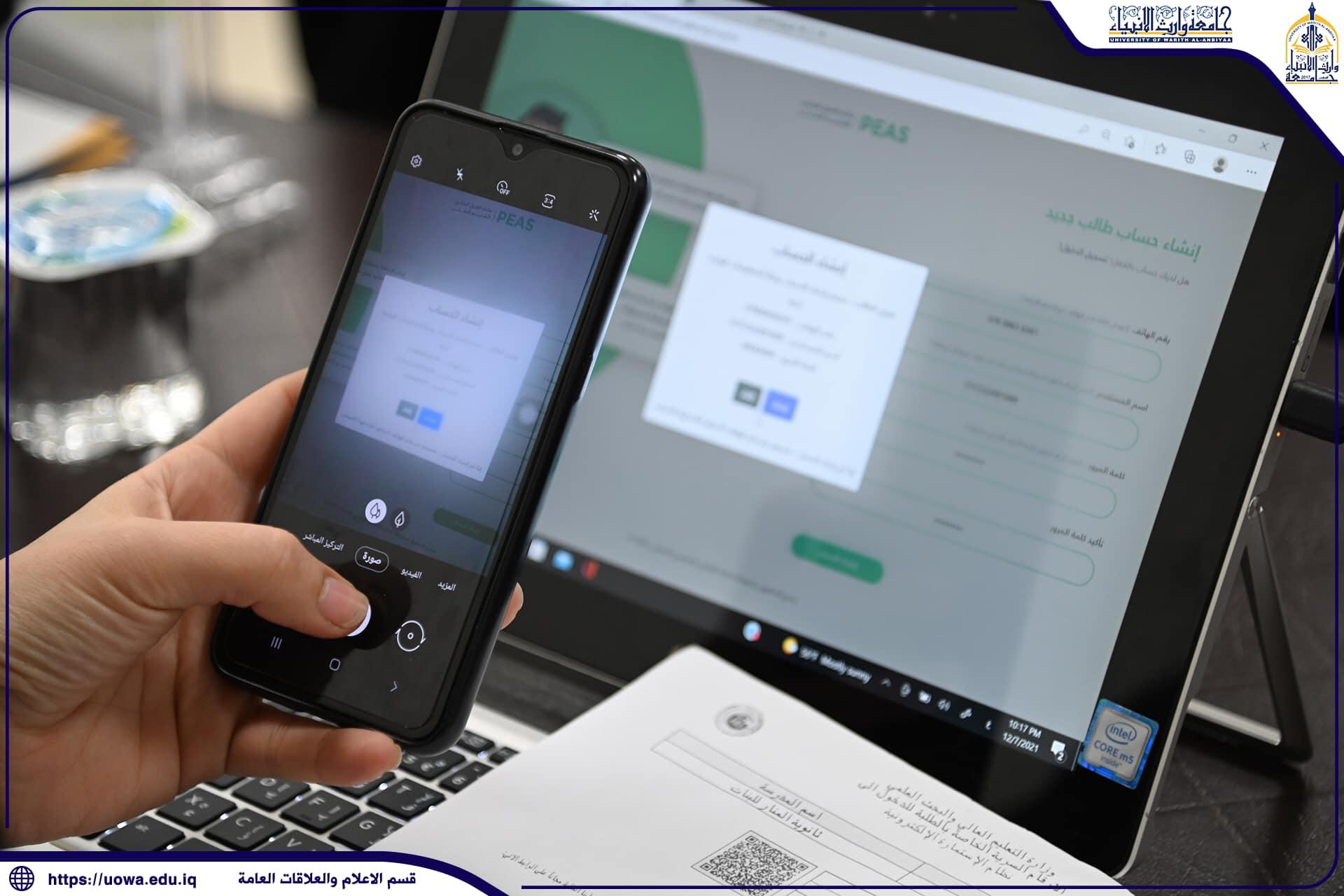 With the Grace of God, the university of Warith Al-Anbiyaa was able to provide scholarships to a large number of students, our honorable mention is a 100% tuition fee discount for medical students from deserving backgrounds, most of the students came from orphaned families, and these students comprise of 10% of the year 2021 intake for college of medicine in the university of Warith Al-Anbiyaa, list of the names of the students can be found here. The scholarship post for different categories, including orphans, needy, or displaced students is here. Like one of the scholarships for ISIS victims' families is here, you know Iraq has been hit hard by terrorists. There were so many other students from other departments included in the list, who were able to get 100%, 50%, and 10% scholarships, All of our female students enjoy subsidized accommodation with luxury standards and free transportation services to and fro from the hotel to the university.
●Discounted Tuition to help financially struggling families during COVID-19
University despite its hardships during COVID-19 days, allowed a 20% waiver to help students and their families going through economic difficulties placed by COVID-19, although the University during that era was on the verge of liquidity, as the university was in its early years when the world was struck by COVID-19, and university's bottom line at that time relies on tuition fees paid by students, which it uses to pay for its operation costs, here's the letter, kindly find the image of that letter in Arabic on next page.
Note: This is an example of one scholarship, other than so many scholarships were given during year 202, as apparent from our Facebook Posts, links have been posted above and here as well, like scholarship here for ISIS Victims regarding categories of the scholarship, also the discounts were given to the students who were unable to pay tuition fees due to some hardship, we couldn't upload those documents, as some of the students don't want their name to be made public
●Another Milestone in Donations' Collection
The University of Warith Al-Anbiyaa believes in the culture of help and sowing the seeds of philanthropy in the hearts of its students and staff, one such example is its support towards a philanthropic team comprised mainly of the students from the University of Warith Al-Anbiyaa, name of the team is after the name of the university i.e Ata ul Warith, where similar part resonates the aura and moto shared and declared by vision and mission of the university, after which it came into existence. We're more than happy to announce and applaud another effort of the team Ata ul Warith, which succeeded to secure and gather another donation for another sustainable and philanthropic project. We heartily congratulate them on achieving another milestone toward their cause of improving the living conditions of the underprivileged portion of our society. Here is the proof of one of their hard work in raising funds and donations with the help of the university and its students and staff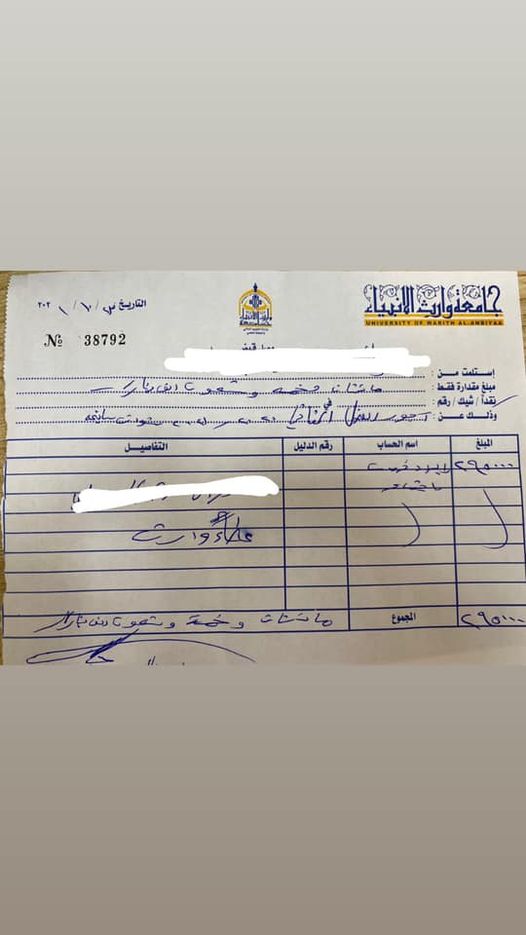 ●Funds Collection on Short Notice
Ata ul Warith has reached another mark by collecting 1.5 million Iraqi dinars for helping a poor family in need. The family in question consists of an old woman and her sick son, as she too is taking care of twenty-three orphaned kids despite her poor condition; they live in a slum area and don't have access to basic necessities, and even lack food and other basic medical care. Team Ata ul Warith with the help of donors was able to come to aid this poor woman, funds were used to buy food and groceries for the poor woman and her dependents including 23 orphaned children, and cover basic healthcare expenses for her sick son. However, due to the dignity of the family in question, we avoid uploading any pictures of the family receiving aid from Team Ata ul Warith, this kind of behavior is not part of our policy, so as not to hurt anyone by uploading them receiving help from team Ata ul Warith. We appreciate our student members from the volunteer and philanthropic team of the sustainability club; named Ata ul Warith, for following high moral and ethical standards while helping people in need.
● Philanthropic Team Ata-ul-Warith Winter Work
Philanthropic team Ata ul Warith from the university of Warith Al-Anbiyaa, collected funds from the university, its students, and employees to help deprived the basic necessities in the month of winter, they've been helping the needy with food baskets and in form of donations in slum areas of the Karbala city, visiting orphanages and old age homes, bringing gifts for cancer patients in several children hospitals. But this winter in 2021, they didn't forget about the poor in the harsh winter month and distributed blankets and electric and manual heaters along with warm clothes to save people living in slum areas from their plight, here are some of the pictures of their efforts in collecting funds and distributing stuff among underprivileged.