●Reducing Inequalities at Warith Al-Anbiyaa
We at the university of Warith Al-Anbiyaa believe highly in striving our best for leveling the platform for people of different needs, so that they won't feel left out, here are some of our efforts towards this cause of inclusion and breaking inequality barriers.
1. Disabled parking for disabled people to park their car which is located at the nearest space building, also there's a dedicated car park area for disabled people near the building, they can utilize the same area for entrance and exit for their ease
3. Accessible toilets for disabled people are provided everywhere, in every washroom area, there's a large extra dedicated area for people in need, as the size of the washroom/toilet can be seen by the photo above, its size is more than double that of normal toilets, even the entrance door size is larger than regular toilets. throughout the university
4.Ramps and paths for wheelchairs at the entrances/towards main buildings/areas/grounds being used by staff and students
5. The lactation room is under construction along with on-campus daycare for parents (staff and students)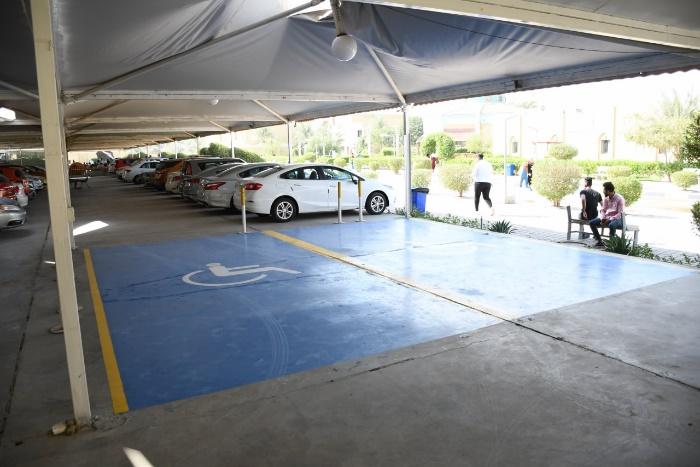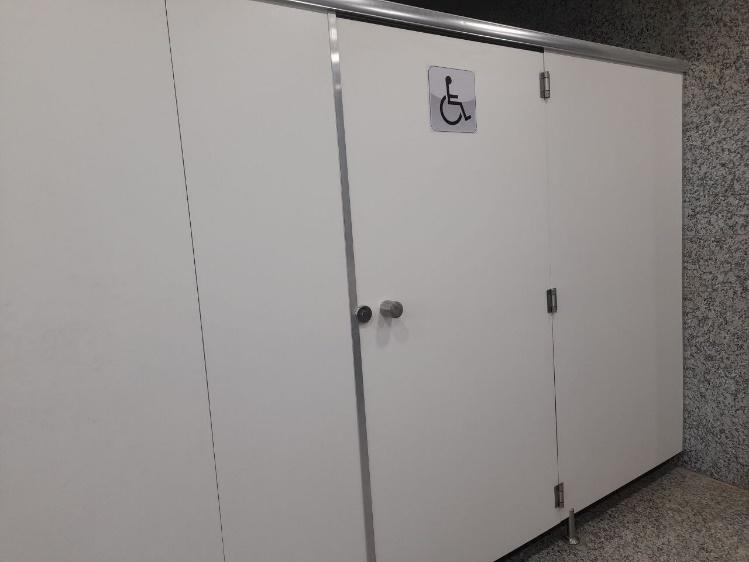 ●Free Transportation Service to Hostelites
We believe the students visiting our university from far-fetched areas especially women from disadvantaged backgrounds or displaced families from the remote regions of Iraq, are under significant threat to excel in higher education and appear in the field of STEM, keeping that thing in mind, the University of Warith Al-Anbiyaa gave 100%, 50% and 10% scholarship to its students and special consideration was given to deserving top students from a financially poor background, were to encourage them to enter a STEM field, we assign 100% scholarships to top 10% of financially disadvantaged students in medicine department. However we know in the Holy city of Karbala, due to its commitment to entertaining massive crowds, the cost of living here can be highly expensive, for that reason, we at the university of Warith Al-Anbiyaa not only provide subsidized housing facilities to our students but also provide free transport services to and fro from university to hostel and back. As for our female students, we have made sure to give them lodging in the city center with complete security and with 24 hours guards presence, although the accommodation lies within tight security of the city provided by the Governorate of Karbala due to the sensitive points nearby, moreover, the area where the hostel is located have markets on walking distance and our students can find stuff for daily needs without any need for commuting. As the University of Warith Al-Anbiyaa provides free of cost transportation provided by the Directorate of Imam Hussain Holy Shrine (AS) (Parent organization of the university of Warith Al-Anbiyaa) which serves inside Karbala city to pick up students from their homes/hostel to the university and vice versa about three to five times a day (in total, both to and fro trip combined), we intend to complete our on-campus dormitories for our students so as to avoid commuting expenses and the toll on climate.
Bus Services (University of Warith Al-Anbiyaa, Iraq)