●Warith Al-Anbiyaa's Transportation Policy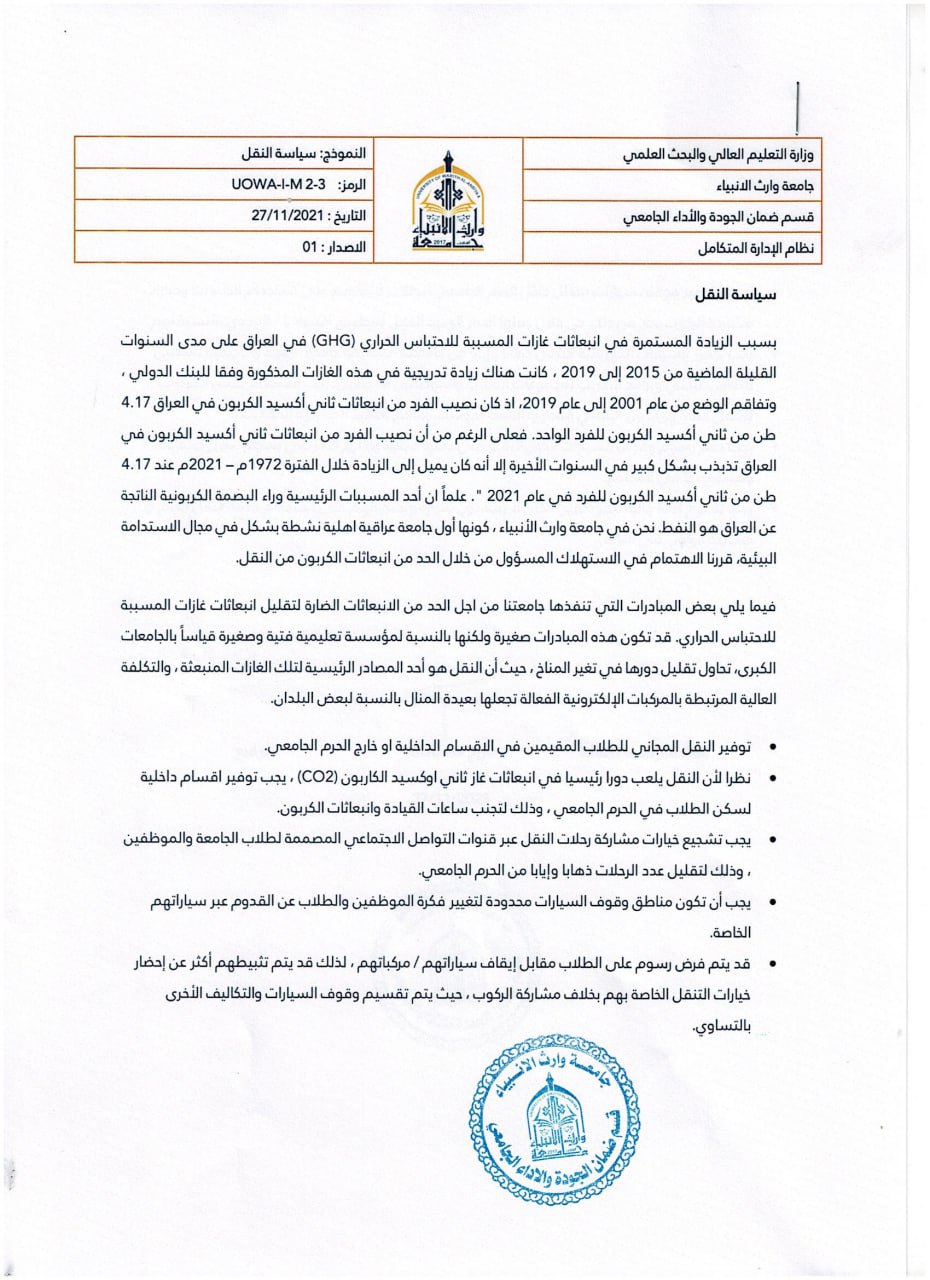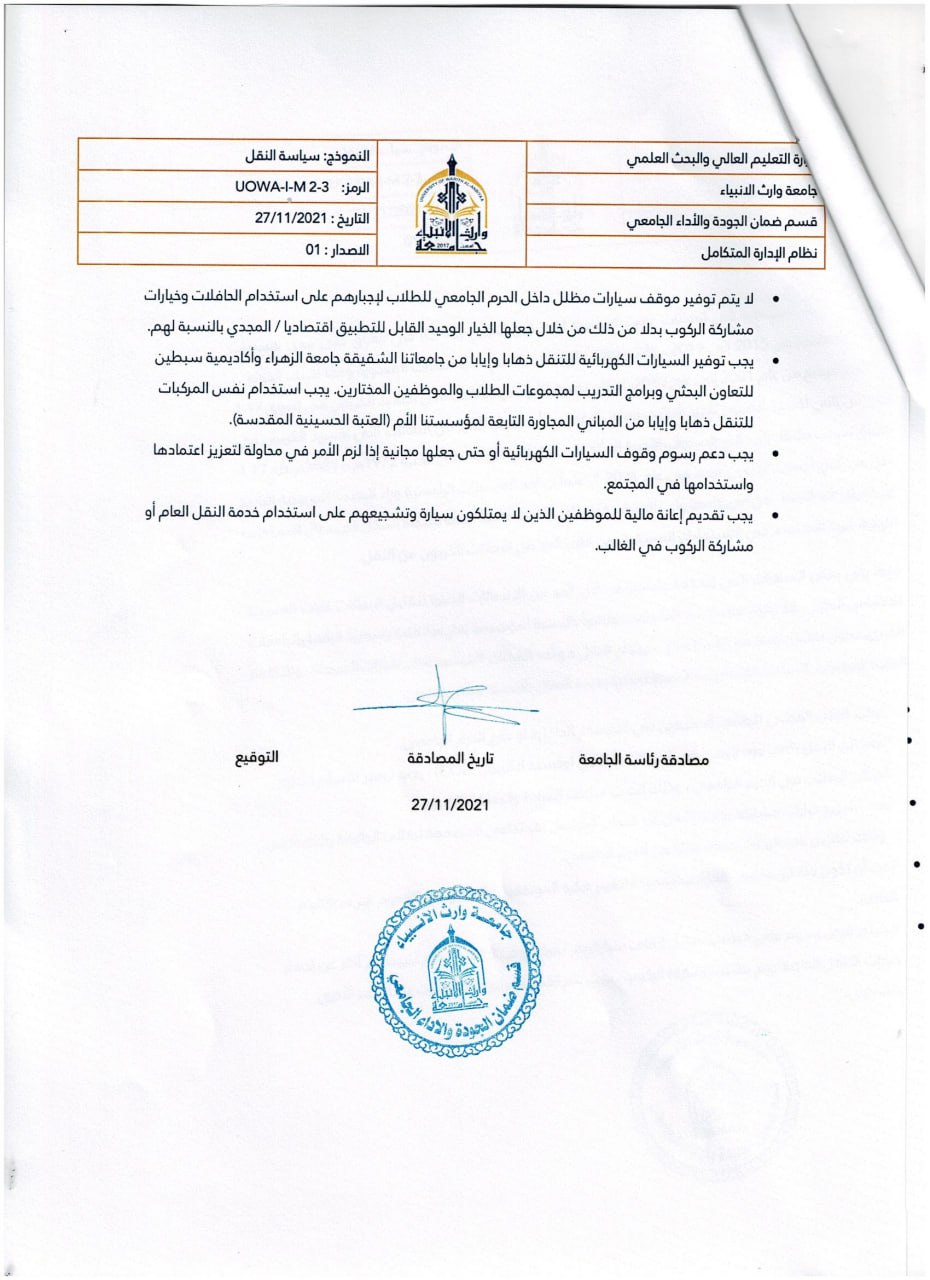 ●Pedestrian paths throughout the campus
It can be seen from the university photos below that the pedestrian pathway is durable enough, not slippery, and free from any form of obstruction. There is periodic maintenance such as cleaning the road of debris, trash, weeds, etc. In terms of pathway design; the pedestrian pathway is wide enough, connected with other facilities like a parking area and bus stop. Also, it is colored, patterned, and clear from the unpleasant smell of garbage and rotten stuff. Also, it's been made sure to add benches or seats, lawns, plants, trash bins, signage, and street lighting beside the sidewalk
●Aesthetic Solar Trees for Charging
The university of Warith Al-Anbiyaa despite being in its early years is trying to be smart and efficient for energy consumption, we're trying to introduce such initiatives gradually in our university that will pave way for a smarter and more sustainable future. Here's one such example of our sustainable initiatives, which might be drop in the ocean of sustainability-relevant initiatives being carried out by other sustainably responsible organizations, but given our age and size, it's just a good start for us to start investing in the energy-efficient projects, as we're already quite active in philanthropic causes and SDG 1, 2, and 3 and similar others. So for energy efficiency university is introducing solar energy-based charging outlets for electric vehicles and other electronic devices, these outlets are mostly used by students on our campus for charging their electronic equipment and electric bikes. Some of the designs incorporating solar energy panels are aesthetically appealing and have benches beside them for students to rest or sit while charging their gadgets.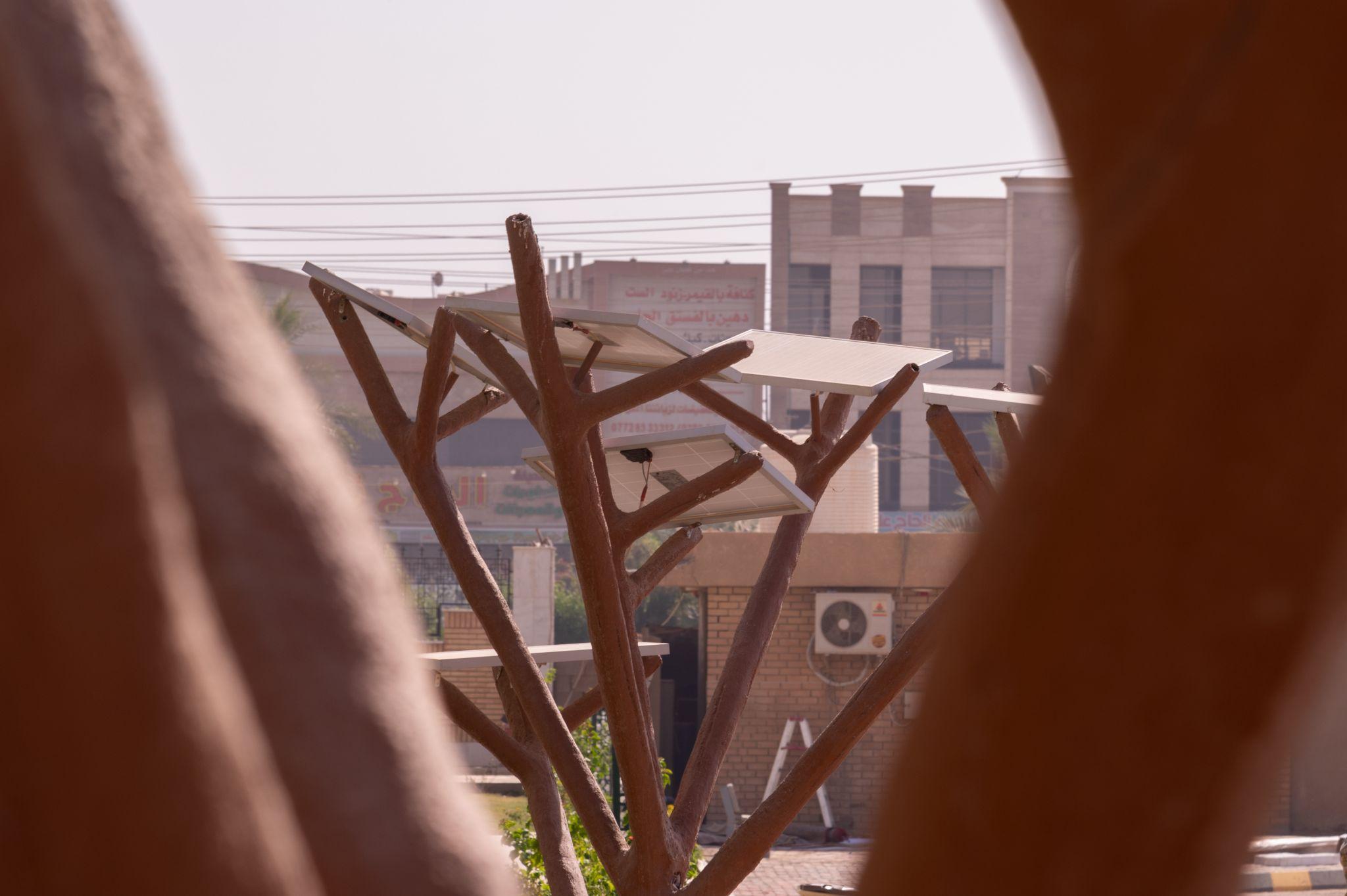 Decorative trees with solar panels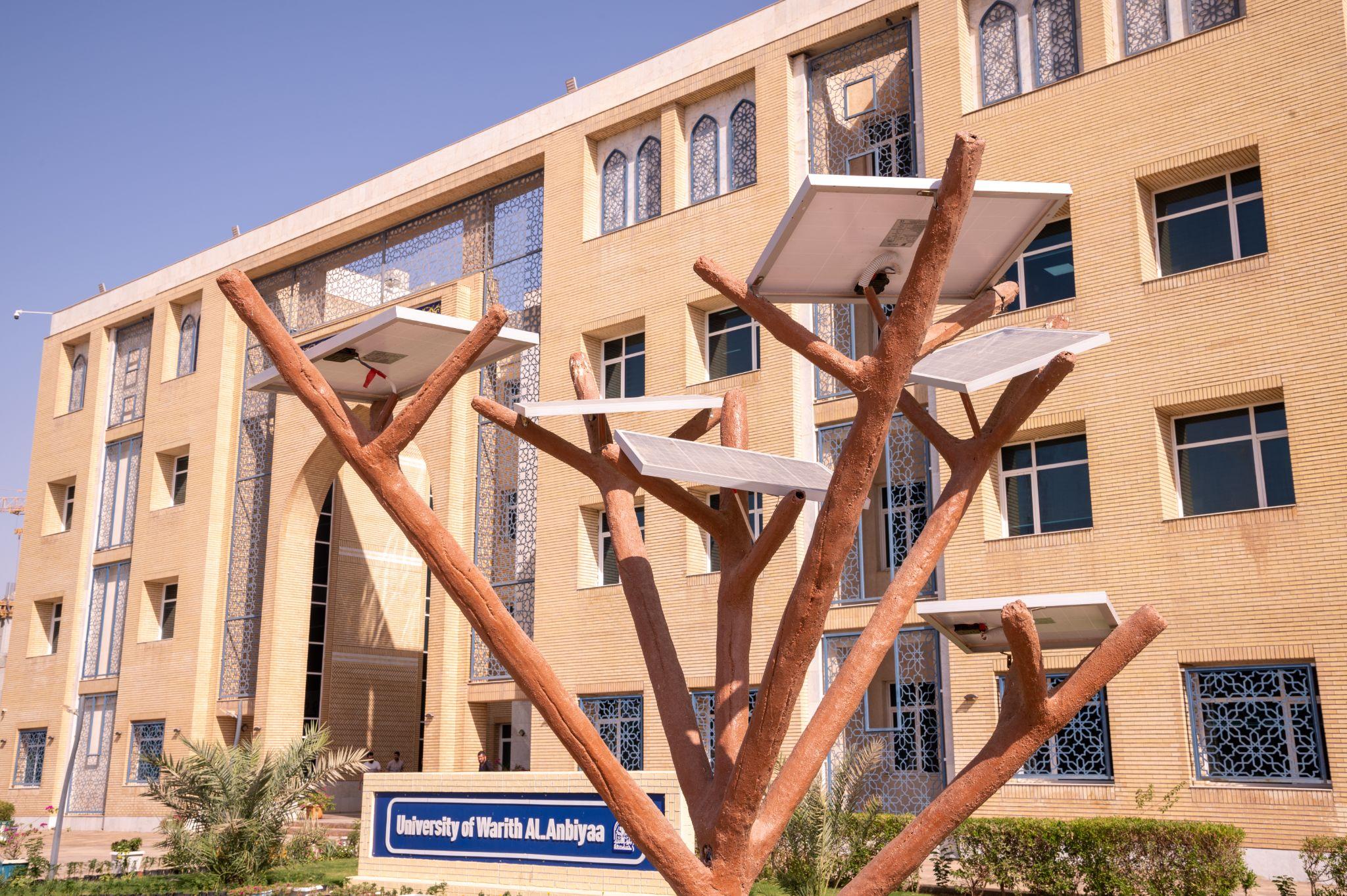 A single Solar panel tree among others for charging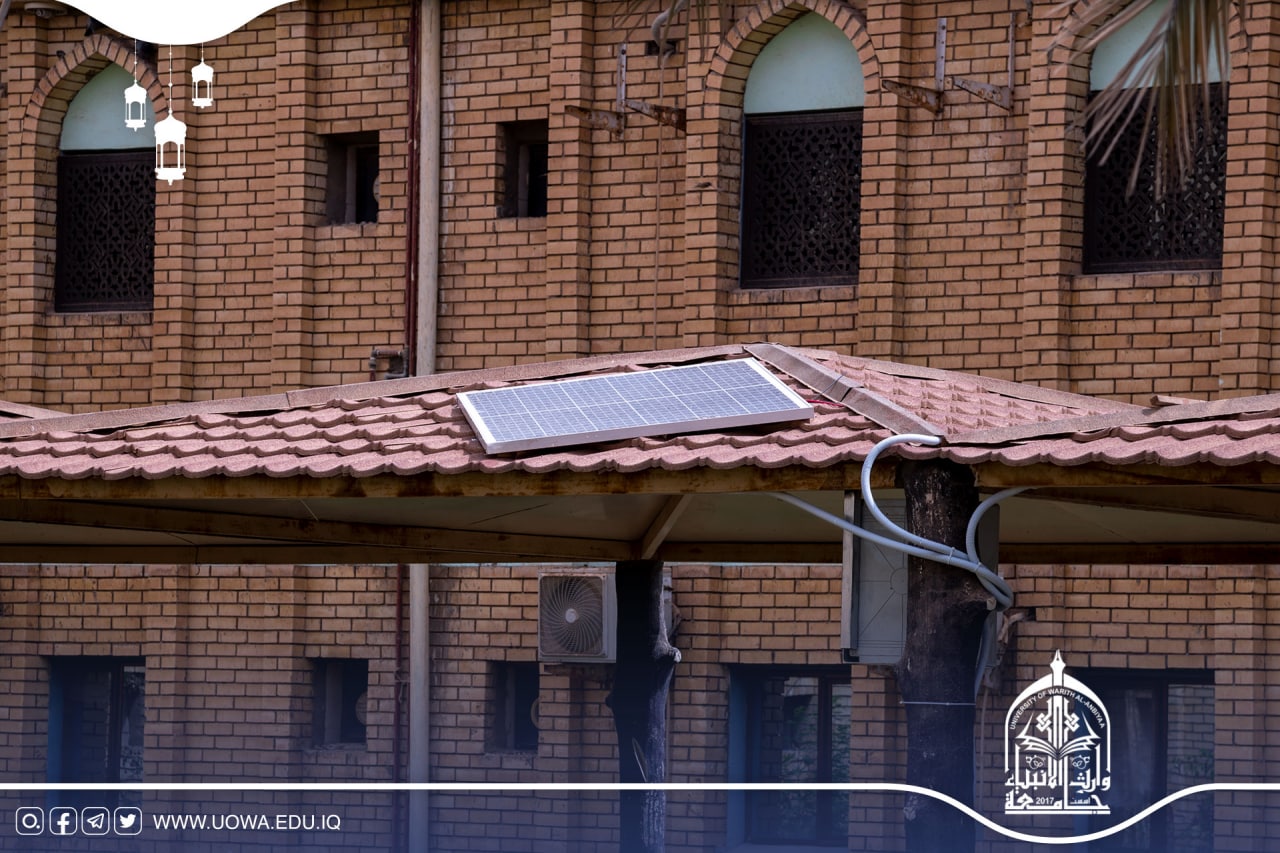 Solar panels over shades for charging e-devices (General use)
●Smart Building Design Warith Al-Anbiyaa
Al Ola and Al-Isma buildings along with the College of Law at the University of Warith Al-Anbiyaa have been constructed with elements of green building and smart construction in mind, buildings have been constructed in such a way that there is less need of artificial lightning during day hour and rooms and corridors in buildings enjoy a natural source of daylight, other relevant construction styles concerning heat and ventilation system has also been put in consideration while designing these buildings, this is apparent from the photos below, where Al-Ola and Al-Isma buildings share similar design principles.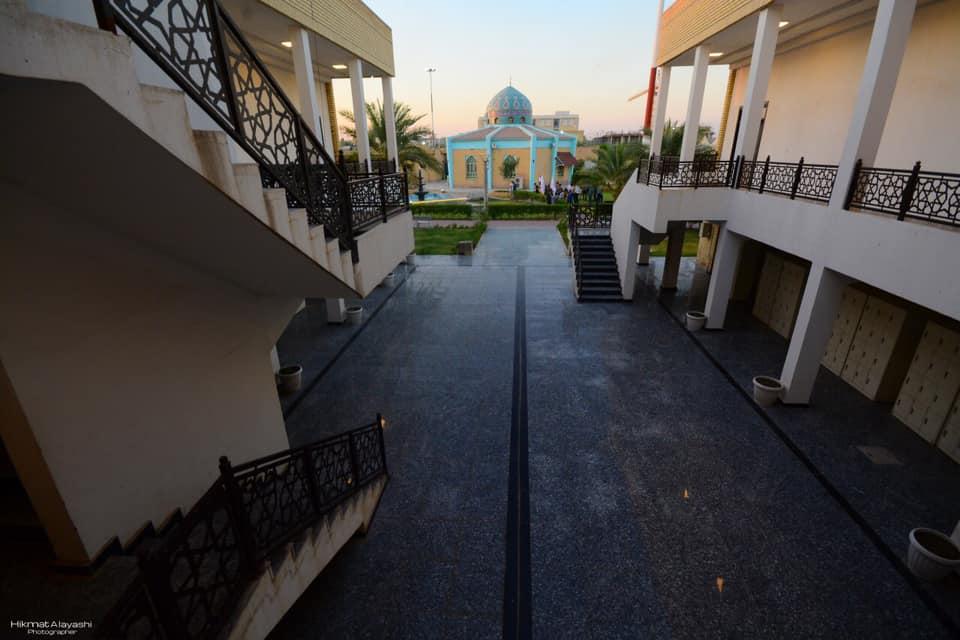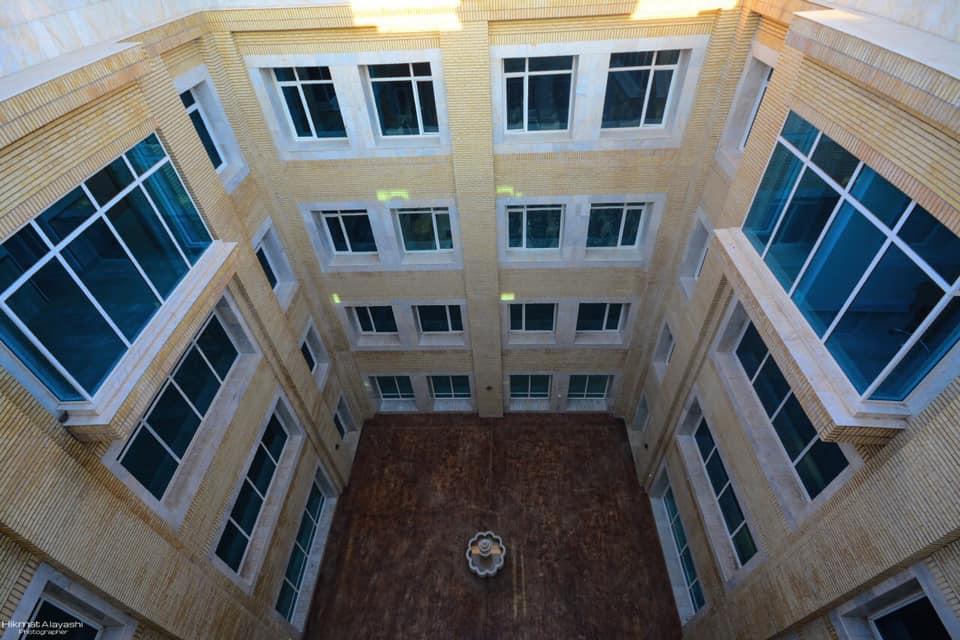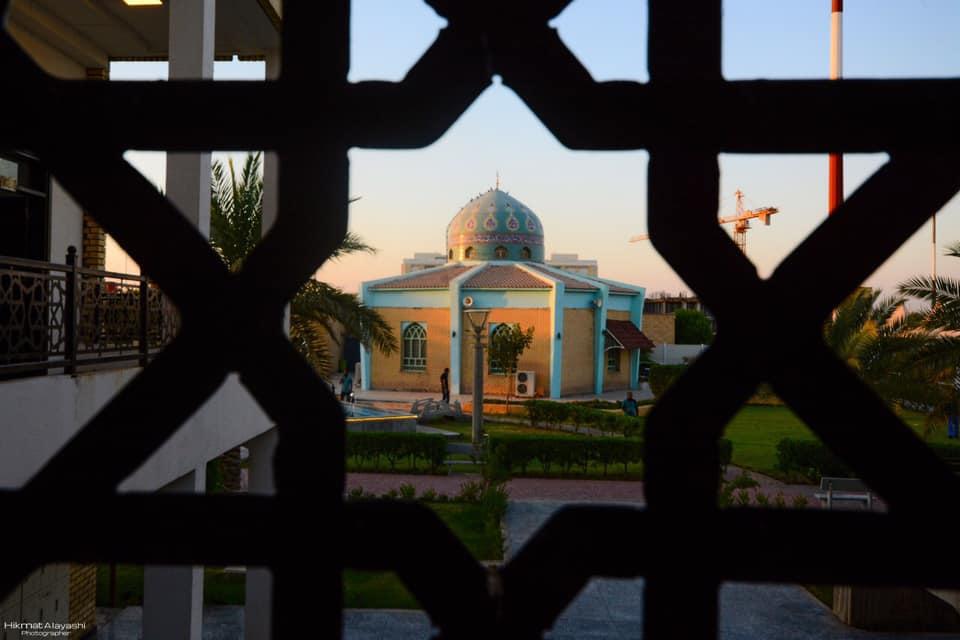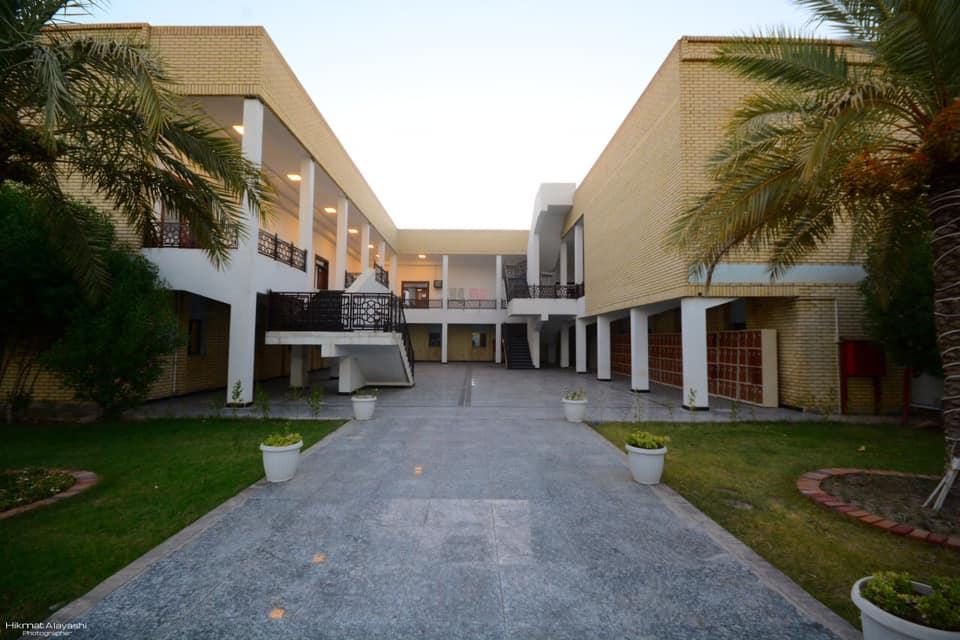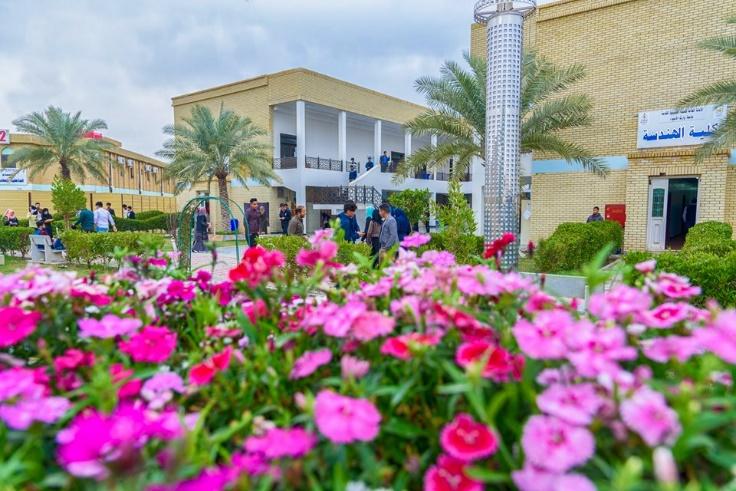 ●Free Transportation Service to Hostelites
We believe the students visiting our university from far-fetched areas especially women from disadvantaged backgrounds or displaced families from the remote regions of Iraq, are under significant threat to excel in higher education and appear in the field of STEM, keeping that thing in mind, the University of Warith Al-Anbiyaa gave 100%, 50% and 10% scholarship to its students and special consideration was given to deserving top students from a financially poor background, were to encourage them to enter a STEM field, we assign 100% scholarships to top 10% of financially disadvantaged students in medicine department. However we know in the Holy city of Karbala, due to its commitment to entertaining massive crowds, the cost of living here can be highly expensive, for that reason, we at the university of Warith Al-Anbiyaa not only provide subsidized housing facilities to our students but also provide free transport services to and fro from university to hostel and back. As for our female students, we have made sure to give them lodging in the city center with complete security and with 24 hours guards presence, although the accommodation lies within tight security of the city provided by the Governorate of Karbala due to the sensitive points nearby, moreover, the area where the hostel is located have markets on walking distance and our students can find stuff for daily needs without any need for commuting. As the University of Warith Al-Anbiyaa provides free of cost transportation provided by the Directorate of Imam Hussain Holy Shrine (AS) (Parent organization of the university of Warith Al-Anbiyaa) which serves inside Karbala city to pick up students from their homes/hostel to the university and vice versa about three to five times a day (in total, both to and fro trip combined), we intend to complete our on-campus dormitories for our students so as to avoid commuting expenses and the toll on climate.
Bus Services (University of Warith Al-Anbiyaa, Iraq)